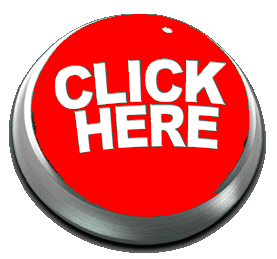 One Love Tennis Highlights
APRIL 2013
Since April 2013 One Love Tennis has had over 500 contacts a week with youth in the greater Wilmington area through after- school and summer tennis programs at the Brigade Boys and Girls Club; YMCA; YWCA; Hugh McRae Park, Martin Luther King, Jr. Center; Community Boys and Girls Club; Maides Park; GLOW, and Mrs. Rich's Day Care Center. Working with both the City of Wilmington and New Hanover County, we have provided these community services at no cost to the youth or after-school programs. That's right. With generous support from our sponsors, we are providing this service free to at-risk kids in Wilmington.
NOVEMBER 2013
One Love Tennis organized a world-class tennis exhibition and youth tennis clinic at UNCW's Trask Coliseum with the number one men's doubles team in the world, the Bryan Brothers, and other WTA players as a fundraiser for One Love, UNCW Athletics and the Greater Wilmington Sports Hall of Fame.
SEPTEMBER 2014
We orchestrated the City's declaration of an annual "Althea Gibson Tennis Week" in September to recognize the trailblazing tennis champion who called Wilmington her home.
SEPTEMBER-OCTOBER 2014
Through an extraordinary relationship with the filmmaker Rex Miller and the New Hanover County Schools (as well as many local private schools), we premiered the critically acclaimed documentary Althea to over 15,000 Middle and High School students this fall. This inspirational biopic about one of Wilmington's – one of the world's -- greatest athletes and her triumph over adversity has not been released to the general public. Our kids were the first to see it. After the screening we held a Q and A discussion in each of the schools, and learned that almost none of students had ever heard of Althea Gibson. Their response to her life story was tremendous.
​
NOVEMBER 2014-FEBRUARY 2015
With financial support from PPD and our partnership with the YMCA and the YWCA, we will be announcing an Althea-inspired Art and Essay Contest (with cash prizes) to include all Middle and High School Students. Winners will be announced and recognized in February, during Black History Month.
JANUARY-FEBRUARY 2015
One Love Tennis shows the Althea documentary and has post-screening discussions about it to private schools in Grades 5 - 8.
Theater Now screens the Althea Documentary to a sell-out crowd. A post-screening Q&A was held.
​
JUNE 2015
​
One Love Tennis and Live Oak Bank screen the Althea documentary at Thalian Hall to rave reviews. A Q&A with Lenny Simpson and filmmaker Rex Miller took place after the screening.
​
JANUARY 2016
​
One Love kids are featured in a USTA television commercial filmed at New Hanover High School courts.
​
MAY 2016
​
One Love Tennis hosts its first One Love Luncheon at the Hilton Riverside ballroom. Guest speakers Johnnie Ashe and Rex Miller entertained the packed ballroom.
​
AUGUST 2016
​
Two One Love Kids got the trip of a lifetime to the US Open with Coach Lenny as a guide. VIP treatment and a visit to the Presidential Suite with USTA President, CEO and Chairman of the Board, Katrina Adams.
​
OCTOBER 2016
​
One Love Tennis begins its Academic Enrichment program at three pilot locations; Maides Park, MLK and Brigade Boys & Girls Club.
​
FEBRUARY 2017
​
One Love displays the Breaking The Barriers Exhibit at Cape Fear Community College for Black History Month.
​
Live Oak Bank hosts a reception for One Love with a live auction and guest speaker Katrina Adams, USTA President, CEO and Chairman of the Board. One Love kids read letters to Katrina expressing their desire for Althea Gibson to be recognized at the US Open.
​
MAY 2017
​
One Love Tennis Second Annual Luncheon is held at the Hilton Riverside. Again, a packed room it witness to two amazing surprises from the McLemore family; a van for One Love and a donation to make possible the dream of restoring Dr. Hubert Eaton's backyard tennis court, home of Althea Gibson and the court Lenny learned to play on.
​
JULY 2017
​
One Love Tennis and Tamar Slay Basketball partner to offer NBA-level instructional clinics and camps in Wilmington.
​
AUGUST 2017
​
One Love provides solar glasses for kids to watch the once-in-a-lifetime total eclipse. We brought in an astronomer prior to the event to teach lessons on what the eclipse was and why it was so special.
​
One Love takes a group of kids to the Winston-Salem Open for clinics and matches.
​
It's back to the US Open for some deserving One Love kids! VIP treatment and a visit to the Presidential Suite with Katrina Adams.
​
​
SEPTEMBER 2017
​
One Love moves to the Holiday Inn Sunspree for the third annual luncheon, this time it's "LIVE", with Francis Weller and Lenny Simpson hosting a unrehearsed show highlighting One Love's accomplishments.
​
OCTOBER 2017
​
One Love crosses the pond to England to hold clinics and screen the Althea documentary to at-risk kids. One Love's partnership with Wimbledon's All England Club makes it possible.
​
NOVEMBER 2017
​
One Love screens the Althea documentary at the Franklin Theater in Tennessee as a fundraiser for One Love.
​
DECEMBER 2017
​
Cheshire Academy selects One Love founder, Lenny Simpson as their Alum of the Month.
​
JANUARY 2018
​
Coach Lenny is bestowed the Marilyn Sherman Spirit Of The Game Award by the USTA Southern and the USTA National Foundation awards One Love a $7500 grant, the first North Carolina NJTL to receive this grant.
FEBRUARY 2018
​
One Love is awarded the NC Tennis Foundation NJTL Chapter Of The Year for 2017.

One Love charters a bus to Asheville for One Love kids to see the Williams sisters and Team USA at The Fed Cup. One Love kids escort the players and are on the court for skills demos.
​
SUMMER 2018
​
One Love serves over 500 kids a week during the summer months. Brigade Boys & Girls Club, MLK, YMCA Midtown, YWCA, Maides Park, Nir Family YMCA are all part of summer tennis with One Love.
​
​
​