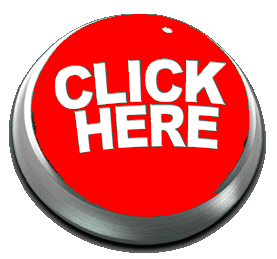 Lenny Simpson and Wilmington, NC
"A Match Made in Heaven"
Lendward "Lenny" Simpson, a Wilmington, NC native, returned home on April 15, 2013 to make a difference in the Wilmington community through tennis and education. Trained and coached by tennis greats Althea Gibson and Arthur Ashe, Simpson's dream of returning to the town of his birth to teach tennis to anyone interested in picking up a racquet has finally come true.
Tennis Pro Lenny Simpson's story is inextricably and historically linked to the Althea Gibson tennis legacy here in Wilmington. Simpson's love for tennis started at age 5 when he heard the tennis balls on Dr. Hubert Eaton's tennis court next door and was taken over to see what it was all about by a neighbor, Nathaniel Jackson. Althea Gibson happened to be practicing and coaxed him into playing. His love for the sport continues to this day.
Lenny's talent was recognized by Dr. Walter Johnson, who also mentored Arthur Ashe and Althea Gibson and by age 9 Simpson began to travel on the tennis circuit throughout the U.S.
He left Williston Junior High in the 8th grade to attend private prep school at The Hill School in Pennsylvania and Cheshire Academy in Connecticut after receiving academic and tennis scholarships to both schools. Between then and now, he became one of the youngest males in history to play in the U.S. Open Championships at age 15 and played 3 times. He qualified and played Wimbledon, and was nominated for the U.S. Junior Davis Cup team. He was a part of the Breaking the Barrier Tennis Exhibit presented at the International Tennis Hall of Fame in 2010, and was inducted into the N.C. Tennis Hall of Fame in 2011 and the Greater Wilmington Sports Hall of Fame in 2012. He has been teaching tennis in the Knoxville TN area since 1977 where he was the co-owner of an indoor and outdoor racquet club. To learn more of Lenny's story, see this video produced by the Greater Wilmington Sports Hall of Fame for his induction. http://www.youtube.com/watch?v=RFMR3_aQqsA
Simpson will bring his love of tennis and community and decades of tennis experience to Wilmington and provide tennis instruction through private and semi-private lessons as well as offer clinics for all ages and skill levels. See www.lennysimpsontennis.com
Although only back in Wilmington since the middle of April, Simpson has wasted no time getting involved in the community. Simpson feels that tennis and education helped shape his life in positive ways and wants to give that same opportunity to succeed to every boy and girl by exposing them to this great sport, He already had a tennis ministry through his Church in Knoxville that reached disadvantaged young people in Africa, Jamaica, Mexico and Spain.
Back home, Simpson believes that the tennis and life lessons provided to youth in tennis afterschool programs will help them develop life skills that will enhance their development and growth for the rest of their lives. As his friend, role model, hero, mentor, competitor, coach and "brother", Arthur Ashe said in his mission statement for similar programs (Arthur Ashe Legacy Youth Tennis and Education, Tenacity in Boston) "Tennis courts, racquets, balls, nets, matches, coaches, counselors, teams, fans, scholarships, tournaments, trophies and events help kids develop the skills they need to succeed and survive and surpass the expectations of the world around them."
With this goal, Lenny Simpson established the One Love Tennis Program in Wilmington, a not-for-profit organization in which he coaches, inspires and puts tennis racquets in the hands of Wilmington's youth free of charge regardless of circumstance.
Modeled after many other successful programs in communities around the country, young boys and girls enrolled in the One Love Tennis program participate, at no cost to them, in weekly year round afterschool tennis and life skills lessons with Simpson and his staff at various Wilmington locations including the Community Boys and Girls Club, the YMCA, YWCA, Hugh McRae Park, Maides Park, Martin Luther King, Jr. Center, and the Brigade Boys and Girls Club.
A recent comprehensive study shows that tennis participation positively influences the lives of youth across the country at all socioeconomic levels. http://www.ustaserves.com/news/usta_serves_report_shows_positive_impact_of_tennis_on_americas_youth/
The Lenny Simpson Tennis and Education Fund (One Love Tennis) urgently needs community support and resources to continue making a difference in Wilmington. Since April of 2013, this not-for-profit has been providing year round tennis instruction and life skills/mentoring free of charge at seven locations in Wilmington that cater to at risk youth. To date, One Love Tennis works with over 500 kids a week.
The One Love program also screened the acclaimed documentary "Althea" to every middle school and high school in New Hanover County reaching as many as 12,000 students with this inspiring story of Wilmington's trailblazing world champion. And Lenny personally did and Q and A with the students of every school after the screenings. The response was amazing.
Simpson has also organized many charitable tennis exhibition matches with tennis greats like Serena Williams, Andy Roderick, James Blake, Caroline Wozniacki and the Bryan Brothers as he did two years ago for the Azalea Festival with John McEnroe and Todd Martin. He is a on the board of the Greater Wilmington Sports Hall of Fame and has partnered with the Wilmington Family YMCA to provide their first ever full-fledged Tennis program with clinics for all ages and levels.
Lenny Simpson is a regular guest on Wilmington's local morning talk radio show with Joe Cattenacci on The Big Talker 106.7FM. "Tennis Tuesdays" broadcasts every Tuesday just after 8:00am and covers the local, state, region and national tennis scene and topics of the day. Tune in each week!
​
UPDATE: Read the full Bio of Lenny Simpson HERE.
*PDF file