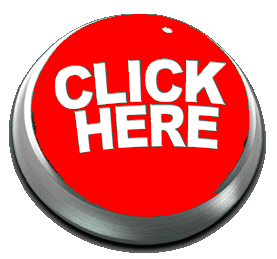 On Thursday, December 4th, 2020, One Love hosted a ceremony to celebrate 6 years of serving the Wilmington community with tennis and educational programs. During the ceremony, the Historic Wilmington Foundation unveiled a plaque that will be placed on the front of 1406 Orange Street honoring the historic property and it's role in civil-right, tennis, and Wilmington history. Watch the ceremony in its entirety courtesy of WTV8, the City of Wilmington TV channel.
Guest speakers include (in order of appearance): Joe Catenacci (host), Cliff Barnett Sr., Charlie Rivenbark, Penny Spicer-Sidbury, Jonathan Barfield, Deb Hays, Evelyn Bryant, Mark Sinclair (host), Herb McKim, Wilma Daniels, Rex Miller, Bill Saffo, David & Carolyn McLemore, Inza Walston, Jonathan Weiss, Gabriel & Crystal Baldwin, Nina Noble, Cindy DuCharme, Virginia Griffin, Lenny Simpson, and Beth Rutledge.
One Love has purchased the historic, iconic home and tennis court of Dr. Hubert Eaton. This property was the training grounds of champions including Althea Gibson, Lenny Simpson and countless others. The tennis court has been restored and is being used daily, once again, to enrich the lives of kids in Wilmington! The home is in the process of being restored to be used as an Academic Enrichment Facility and base of operations for One Love Tennis.
Ribbon Cutting Ceremony
the court is officially open!
Undefeated
Bonnie Logan and Lenny Simpson were undefeated Mixed Doubles partners. They hit the first balls on the newly restored court.
Ribbon Cutting Ceremony
the court is officially open!
TenniStory: "One Love Tennis & 1406 Orange Street" by The Tennis Channel.
Click the player above to view.
Beth Rutledge, Lenny, Carole Bragale
Jeff Carney, JoAnn, Lenny
Lenny and kids at Eatons House
Beth Rutledge, Lenny, Carole Bragale
1406 Orange Street VISITORS GALLERY
Jim Hendrix (dressed in white) and
William Hendrix (dressed in black)
Historic Connections: The Hendrix Family
​
For many years Lenny Simpson has had a photograph of four men; Dr. Eaton, Nathaniel Jackson, Fred Perry and an unknown man. The photograph was taken when World Champion Fred Perry, who came from England, visited Wilmington to participate in an exhibition match. Perry played Nathaniel Jackson and after losing to Jackson, Perry exclaimed, "If Nathaniel Jackson had the same opportunities to play as I did, he would be in the top ten of players every year".
​
The fourth man in the photograph stayed anonymous and the search for his identity continued.
​
Fast-forward to 2019. Lenny Simpson is selected to receive the prestigious USTA NJTL Founder's Service Award for exemplifying the principles of Arthur Ashe, who just so happened to be Lenny's life-long friend, coach, mentor, teammate and hero.
The award ceremony took place in Texas and Lenny was assigned someone from the USTA as a host. The person assigned, completely by chance, was Jim Hendrix. Jim was from Ohio and his father, John Hendrix, was also involved in tennis. As Jim and Lenny talked, the conversation turned to history and because Jim mentioned his father had known Dr. Eaton, Lenny began to suspect that it was perhaps Jim's father that was in the picture. Upon showing the photo to Jim, his response confirmed Lenny's theory.
​
"OMG! That is my dad on the left. In those days he was known as Johnny Hendrix. Later (from the early 1970's on) he was known as John, or Dr. John (Ph.D. from Columbia). Were did this picture come from? Awesome. I have not see it before. Who are the other three? Were was it taken? There are some pictures of my dad in which my son looks just like him ... and this one is definitely one of them."
-Jim
​
​
​
(L-R) Dr. John Hendrix, Dr. Hubert Eaton, Nathaniel Jackson, Fred Perry
Dr. John W. Hendrix was Associate Professor and Tennis Coach of Ohio State University, Columbia and chief of the AAHPER delegation of the AAHPER-USLTA Joint Committee. (AAHPER is the American Association for Health, Physical Education and Recreation)
As it turns out, there is even more to the story and it connects the Hendrix family with 1406 Orange Street, Dr. Eaton, the world of Tennis and One Love.
​
October 17, 2019. Jim Hendrix finally came to Wilmington to visit 1406 Orange Street and brought with him his brother, William, so they could hit together on the very same court their father was on so many decades ago. "Surreal" is an understatement. Wearing black and white and using vintage rackets, the Hendrix brothers volleyed back and forth, taking in the history and moment.
​
Jim Hendrix brought with him some historic rackets. One was his father's personal racket model. Another was even older. They certainly don't make them like they used to!
​
A fascinating piece of tennis history was also with the Hendrix brothers. An bent piece of aluminum with measured marking on it has the appearance of a partial tennis racket, but grossly oversized. It was the handmade prototype template for a new style of tennis racket made by Tad Weed in 1975. You can read a very short Wikipedia article about Tad Weed HERE.
From Legacy.com:
​
Inventor of the Weed Tennis Racquet, he (Tad Weed) continued to design new racquets for the Weed USA Company through 2004. He obtained two patents on the original over-sized tennis racquet, which changed the face of modern American Tennis. Tad was active in the competitive Columbus tennis scene for many years, including many club championships at Scioto Country Club and others.
​
Attached was a string and a tag which, according to Jim, was an evidence tag. The bent aluminum piece was used as evidence in a proprietary intellectual property patent rights case that went to court to determine if oversize rackets could be made by racket producing companies.
​
From Wikipedia:
​
The Bentley Fortissimo tennis racquet of 1972 was the first oversize tennis racquet to be produced and demonstrated publicly. Prior to its introduction, all tennis racquets were much smaller in terms of the stringbed size, measured in square inches. Today, that size, known as standard, is not used by any professional player for professional match play.
The Fortissimo was shown in 1972 at the "Spoga", a sporting goods show in Germany. Its designer is Kurt Klemmer, who made the racquet with an epoxy fiberglass process. The Fortissimo was not produced on a commercial scale. Racquet engineer Siegfried Kuebler stated that it did not create a favorable impression with tennis players but was positively received by racquet designers.
The Fortissimo emerged two years prior to the filing of the influential and lucrative patent for racquets sized 95-135 square inches by Prince Sporting Goods (now Prince Sports and commonly called Prince). This resulted in the disqualification of the patent by the German patent authority. The Prince patent was upheld elsewhere and the company became the only highly-successful seller of oversize racquets in their early history. The first was the very flexible aluminum Prince Classic of 1976. Tad Weed introduced the first super-oversize in 1975, to start a line that continues to be sold today.
​
​
On Thursday, October 17 we have the Hendrix brothers playing on the same court their father played on, using the same rackets their father (Dr. John Hendrix) used, as well as Dr. Eaton, Nathaniel Jackson and Fred Perry. We learned a strange but wonderful history with 1406 being the central connector bringing a World Champion from England (Fred Perry), an ATA Champion from Wilmington (Nathaniel Jackson), a civil-rights activist Doctor (Dr. Hubert Eaton) and a tennis coach from Ohio (Dr. John Hendrix) together for a historic exhibition match on a historic tennis court.