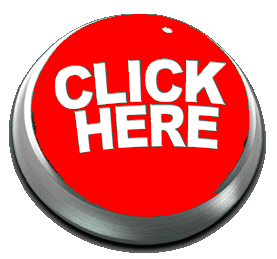 HISTORY REPEATS - AGAIN
The 2019 Wimbledon Championships may now be known for a "new" name in women's tennis; young American Coco Gauff. An accomplished Junior player, she got into Wimbledon on a wildcard. She then faced her idol and 5-time champion, Venus Williams, in the first round. At age 15. Not many people can say they know what was going through her mind or how that feels. But we know of one.
​
Years ago... 55 years ago actually, another 15 year-old played against his idol at the US Nationals at Forest Hills. Lenny Simpson, having just turned 15 years of age, he was the youngest male to play in the prestigious US Nationals at Forest Hills, in 1964. And he faced his lifelong friend, coach and mentor, Arthur Ashe, in the second round.
​
The result decades ago differs from the success Coco Gauff enjoyed this year in many ways. Coco beat Venus Williams in straight sets. Lenny lost in straight sets. Lenny recalls his match, saying, "Ashe beat me like a drum". His nerves simply got the best of him. And who could blame him? He was not even old enough to drive a car and playing one of the top-ten ranked players in the world. What was expected to happen? Pretty much what did. But one thing stands out. In the middle of the match during the changing of sides, Ashe tried to calm down his young teammate and friend. It was a wonderfully thoughtful expression of the bond between fellow Junior Development Team members, with the older Ashe taking care of the younger Simpson while touring with the team. Even though they had played against each other countless times on the backyard court of Dr. Johnson's home in Lynchburg, VA, it was nothing like playing on the Grandstand Court at the US Nationals at Forest Hills in front of 8-10,000 people. Facing a friend on the largest stage in tennis is no easy feat. The differences between then and now are huge.
In 1964, no one cared that a young black man of 15 years of age was playing in the second round. There were no interviews, no press. Compare that to Coco's multiple press conferences and media spotlight shining on her. Another difference is that Ashe and Simpson were the closest of friends. The emotional connection was a huge part of that match. Coco and Venus had met a few times but certainly are not close by any measure. An emotional disconnect allows a player to have an "edge" in their game and not hold back in any way. Another difference, perhaps the saddest, but due to the world we live in now, Coco Gauff's name will long be remembered each time Wimbledon is played. Lenny Simpson's accomplishment was so disregarded at the time that his record in history wasn't even kept and the story wasn't recorded until Simpson recalled the match to a reporter during an interview many years ago. It was only after that interview that the record was recorded by the USTA. It stood for over 4 decades.
There are two absolute similarities: they both were African-Americans and 15 years of age. The memories and the experience are everlasting. Coco Gauff will never forget her Wimbledon experience, just as Lenny Simpson carries with him every second of his historic match at the US Nationals.
Coco Gauff has become today's darling of the tennis world by advancing into the fourth round against almost insurmountable odds. Her inspiring never-give-up attitude has pushed her outcomes past probability. We cheer her and applaud her success and even though she lost to a former #1 player in the fourth round, it shows that you must rise to the occasion and make the most of an opportunity. She certainly has. So, from Lenny Simpson and One Love Tennis to Coco Gauff and all youngsters: "Always go for it! Keep dreaming. And all things are possible. We wish Coco all the best."