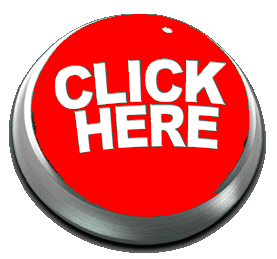 Lenny's Welcome/Message
Dear Friends,
Welcome to One Love Tennis! It gives me great joy to share the pinnacle of my work with youth in the world of tennis. To me and to the community of Wilmington, it is very important. Simply put, One Love is a tennis and academic enrichment program created to improve the life prospects of at-risk children in the Wilmington community by engaging them in productive activities that teach discipline, build confidence, improve school performance, and encourage a healthy lifestyle. All of those things are important, now more than ever.
Almost 60 years ago in Wilmington at the age of 5, my life prospects changed dramatically when a neighbor took me to a tennis court where Wimbledon tennis champion Althea Gibson was training, and she coaxed me into picking up a racket. I didn't know enough to be scared, but Ms. Gibson made me feel great. Today, because of her, my friend Arthur Ashe, the men who mentored all of us, and tennis, I had amazing educational opportunities (full scholarships to the Hill School and Cheshire Academy as well as East Tennessee State University) and a successful lifelong career in tennis.
In April of 2013, I returned home to Wilmington to fulfill my dream of "paying it forward" by forming the Lenny Simpson Tennis and Education Fund (now a 501(c)(3) organization) and beginning the One Love Tennis Program. Already One Love Tennis has enjoyed extraordinary success. Let me give you a few examples:
Since April 2013 One Love Tennis has had over 10,000 contacts with youth in the greater Wilmington area through after- school and summer tennis programs at the Brigade Boys and Girls Club; YMCA; YWCA; Hugh McRae Park, Martin Luther King, Jr. Center; Community Boys and Girls Club; Maides Park; and Mrs. Rich's Day Care Center. Working with both the City of Wilmington and New Hanover County, we have provided these community services at no cost to the youth or after-school programs. That's right. With generous support from our sponsors, we are providing this service free to at-risk kids in Wilmington.
One Love Tennis is committed to making a difference in Wilmington. However, to continue our program and to build and sustain the required infrastructure for nonprofit organizations, we need financial support.
We hope that with the integrity of our mission and the successes so far of One Love Tennis programs, people like you will see the difference that we are making in the community and consider sponsoring us in a significant way.
I am so happy to have come full circle with One Love Tennis -- from when I was first handed a tennis racquet as a young child here in Wilmington to now, teaching tennis and life skills to young kids, who, just like me, had no idea this sport was available to them. I truly need your help to be able to continue to do this.
Thanks for your continued interest in One Love Tennis.
Lenny Simpson
Executive Director